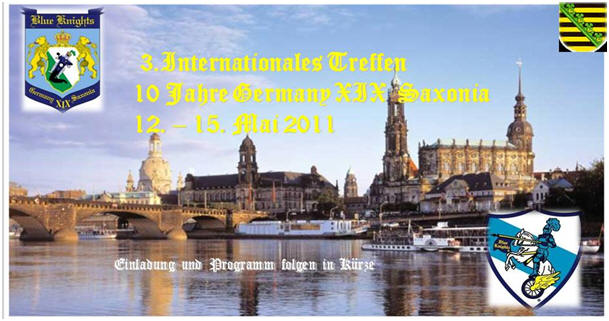 Dear Knights family,
the appointment for the 3. international meeting (10-th anniversary) of the Blue Knights Germany XIX, Saxonia had to be shifted, because the German Protestant Church Congress with about 100.000 guests taking place in Dresden at the same time. That meens our members will have to work in a big police action.
Now our meeting takes place from the 12th to the 15th of May, 2011.
Invitation and program soon follow. Please transmit this information to all your members.With the best regards from all saxony knights
Eckard Wolfram (Ecki) President
Blue Knights Germany XIX, Saxonia